School is one of the most significant places that provide the proper growth, development, and improves the skills of the children. Hence, it is very important to have proper research of the school that having several qualities to build the child, provide the best education, Infrastructure, the best expertise, and many more. All these essentials services and qualities in the schools will bring the best innovation in the skills of the child. It is one of the most challenging situations for every parent who wants to bring the best school with the best academic for their Child's development. Hence, let's find the three steps to find the list of CBSE schools in Howrah for your Child's development in detail. Let's discuss things in detail.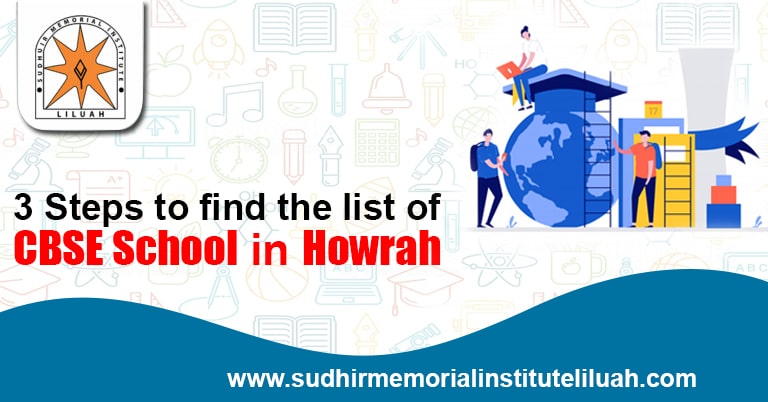 School Infrastructure
School Infrastructure is one of the most integral parts that play a huge role and also define the development of an individual. An infrastructure includes top buildings, Campus, CCTV, Classrooms, Library, transport facility, and many more. A School having all these services and features in the infrastructure are making it one of the best school for parents. Hence, get connect with such a school have all these essential qualities.
Student-Teacher Ratio
Knowledge becomes more advanced and equally balanced with the proper ratio of student and teacher. Several schools register with the large student-teacher ratio that enriched with lots of problems and critical thinking ratio. As result, such school leads to negative impacts on the result. Therefore, it is always important to have a school that has a low student-teacher ratio that helps in providing knowledge and education to the child. Hence, make sure to have an ideal 30:1 ratio in a classroom that helps in providing learning and mental development.
Safety Awareness
Safety is one of the basic requirements of every parent. The school that has the best safety awareness will be the first choice of every parent. Hence, get the information that ensures to have protection from diseases, fire, earthquakes, natural disasters, safe transport, security, and many more. However, some of the other safety measures requires to ensure child protection that is CCTV camera, Proper, Transport Facility, Clean Toilet, Fresh Drinking Water, Proper Sanitization methods, and many more. This awareness will help in making your child stay healthy.
"SMIL" is coming under the top list of CBSE School in Howrah that is available with all the features mentioned above to make the school top among all the schools.
A School also plays an important role in developing child behavior and attitudes. Today, we would also like to provide a list of CBSE School in Howrah that brings valuable information regarding the qualities of the top school and authorities that bring the best innovation in shaping the future of our children. Kindly, check all the links below for more knowledge and information:
Here comes the list of CBSE schools in Howrah –
1. St Xaviers high school
2. Sudhir Memorial Institute
3 Kendriya Vidyalaya
4. Guru Nanak public school
5. Narayana Schools Andul
6. Liluah Veteran
7. L N National school
8. Gyan Bhawan Howrah School
9 Skylark English medium school
10. Student future academy